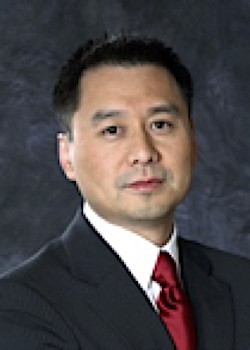 Leo Chen
Mr. Leo Chen is currently the CEO of Spectron Laser Corporation (www.spectronlaser.com) (SPL). Founded in 2013, SPL is a company specialized in professional design, simulation, extension, research and development, production and sales of semiconductor laser chip & optical devices. The company is in possession of the epitaxy fabrication technology know-how focusing on the production of passive active laser chip, in the field of LD (FP, DFB) to be used in the telecommunications and data processing (the Internet) field.
SPL provides wide spectrum ange from 1300, 1470, 1490, 15xx, 19xx to 20xx nm based on InP compound materials. The laser assembly are variable from factors form Chip (die), bar, chip on mount, TO Can, TOSA, coaxial pigtail to butterfly.   SPL also focuses on technologies for telecommunications market and data communications, medical and industry application.
Other than that, Mr. Chen is also the CEO of ADC Opto Technologies Corporation (www.adcopto.com), which is one of the leading companies in optical communications components supplier of FP, DFB lasers and PIN/APD products. These products enable high-speed voice, video and data communications for networking, storage, wireless and cable TV applications.
Founded in 2009, ADC has dedicated experienced resources to the research and development of their solutions and the ongoing improvement in the state-of-the-art facility. ADC designs, manufactures and markets a broad portfolio of optical communication products in cost-effective way to fulfill your need in Telecom subsystem/system design. ADC has offices & representation in USA, Singapore, Taiwan & China.
CHEN graduated from Columbia University in 1991 and earned his MBA. From 1994-2005, he took up senior managerial roles at IBM's San Jose headquarters. In 2006, he founded his own company, Spectron Digital Corp, which specialized in the development and manufacturing of LCD TV production and professional 3D laser projection equipment. With his wealth of high-tech integration & planning experience & outstanding achievement, he won the "Metal of Honor", the US presidential distinguished immigrants award, in 2008.   CHEN also served as a director of the Silicon Valley Technology Development Institute from 2009-2014.